BETA now available!
Analytics for Amazon

made simple
Try Sellerfox now 1 month for free and get a lifetime discount as soon as the full version is ready!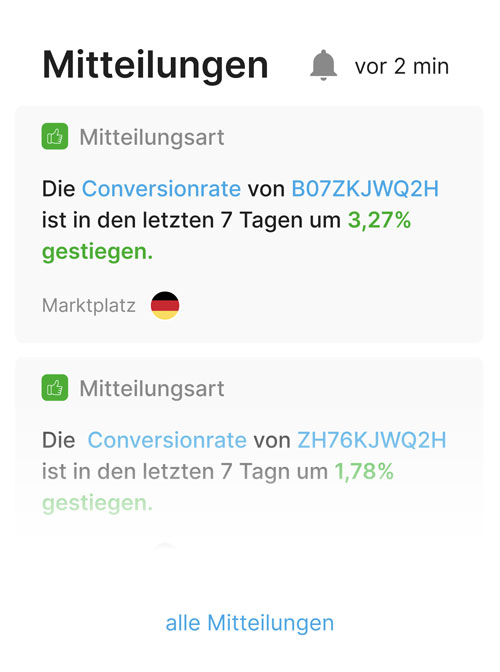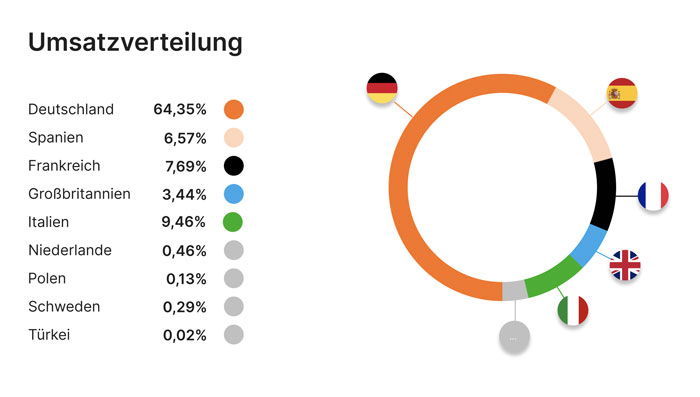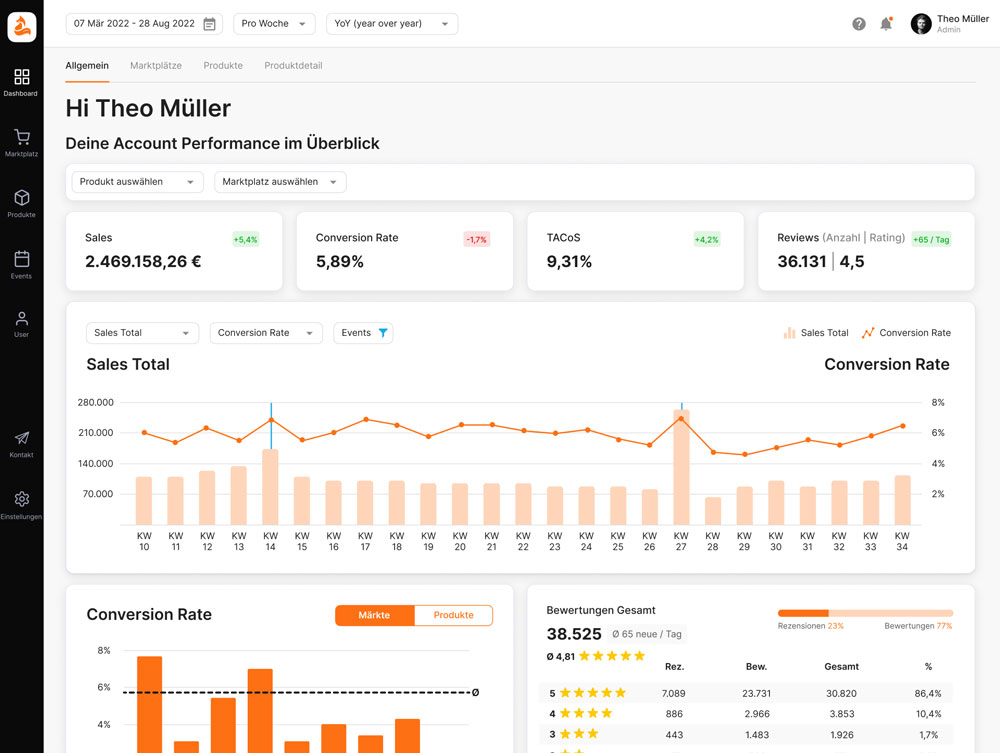 Why Sellerfox?
From endless Excel spreadsheets to cumbersome, expensive tools with missing data - we've been there ourselves.
A tool that combines and presents all relevant data, a tool that is easy to use and looks beautiful as well. That was our dream, which we finally turned into reality with Sellerfox.
Without Sellerfox
Several tools required
Complex and not intuitive
Time-consuming and expensive
Manually updating data sets
With Sellerfox
All important key figures in one place
Attractive and configurable dashboard
Saves time and money
Automatically imported KPIs - updated daily
Next Level Amazon Data.
A rich set of features paired with a simple user interface and an appealing design. Sounds impossible? We think: it's not!
Save time
All data in one place
No cumbersome switching between various tools, no manual updates of KPI tables. Sellerfox tracks all relevant product performance KPIs - whether organic or paid, brand analytics or Amazon Business Report. (e.g.: Sessions, Conversion Rate, Amazon Ads metrics, Reviews, Bestseller Rank, Keyword Ranking, etc.).
Identify your potential for optimization
Optimization and listing monitoring
You can put away your crystal ball! See at a glance which actions have a positive or negative impact on your KPIs. For this purpose, we track various changes, optimizations and advertising measures of your listings (e.g. price, 7-day deal, launch campaign) and present them in the data view.
Get better keyword rankings
Better keyword tracking
Analyze your keyword performance like never before. We show you at a glance your keyword rankings in combination with your Amazon Ads and Brand Analytics metrics. This way you can see even better how well your product performs for a specific keyword.
Identify your bestseller variants
Parent-Child Product Analysis
Identify those variants with the best KPIs and the most views and sales using our parent-child analysis. This will help you to identify hidden potentials in your variants and to further optimize your best-selling variants.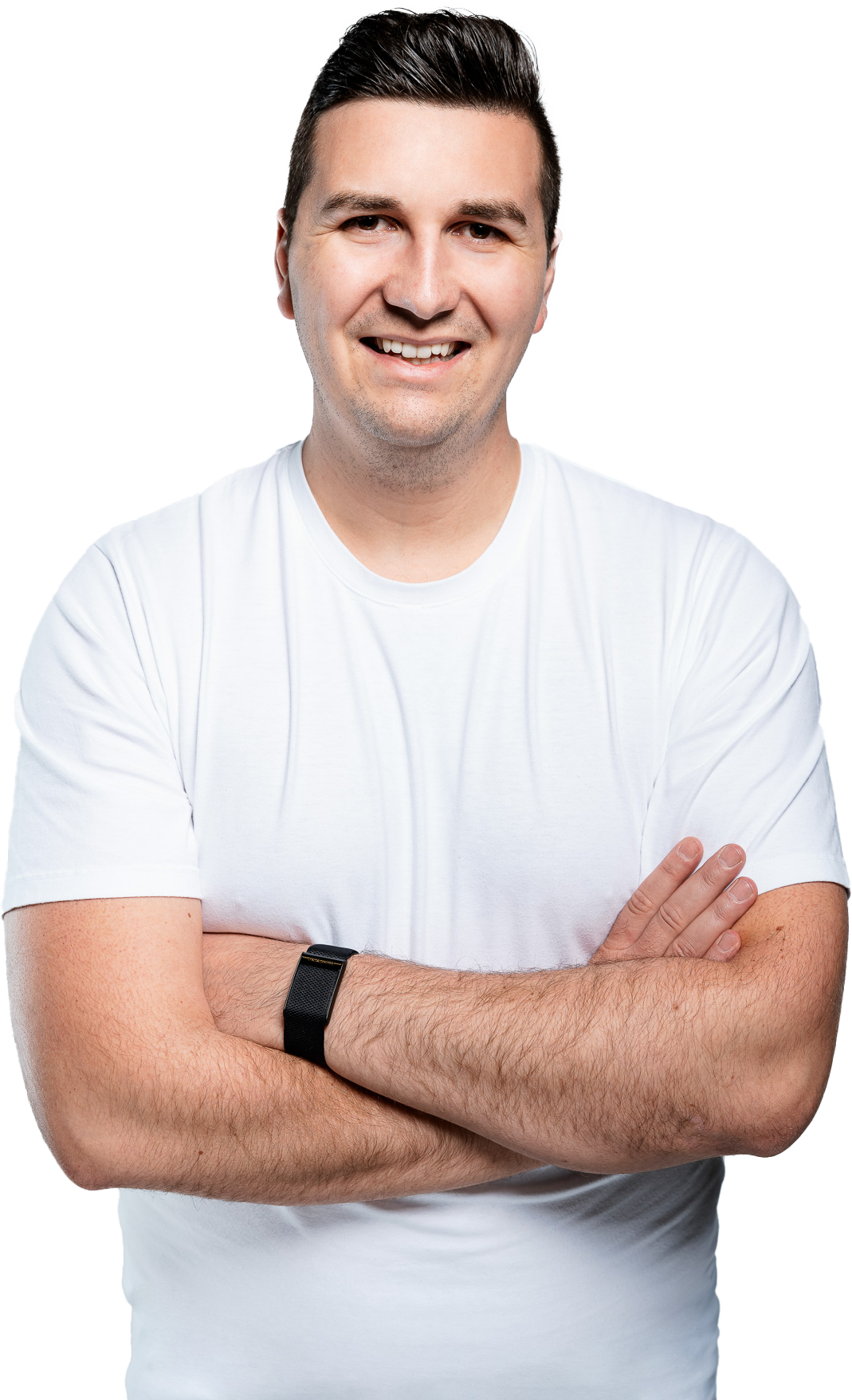 Sellerfox is the result of 6 years of Amazon experience.
During my time as an Amazon seller and account manager, I always dreamed of a tool that would support me in my day-to-day operations so that we could optimize our products in a focused and continuous manner. Back then, we've worked with Google Sheets extensively. "That works, but it's definitely not an ideal solution", I thought to myself at that time. Sellerfox is the result of 6 years of Amazon experience and is a solution for all Amazon sellers for whom " okay" is not good enough. A solution that really allows you to always optimize for the bestseller badge and rank 1 in your niche.
Markus Pfister
CEO & Co-Founder
Frequently asked questions
What is Sellerfox?

Your tool sounds great, where can I register?

What is the launch discount?

For which Amazon marketplaces does Sellerfox work?

How much will Sellerfox cost?

I would like to use Sellerfox now. How can I participate in your beta test?

I have another idea that would fit great as a feature. Can you implement it?
Sign up now and get your launch discount.
Loyalty will be rewarded! Sign up to our launch waiting list and get the full power of Sellerfox at a discounted price before anyone else.